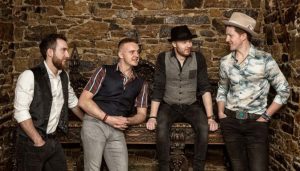 When virtuoso Irish playing jumps the pond running naked through the wide-open fields of bluegrass/Americana, JigJam is born. Bluegrass and American Folk music originated from their homes and now JigJam are here to take it back!
This Offaly and Tipperary born band have started the first wave of attack in the new Irish invasion of Americana with two new members from Glasgow injecting the magic of Scottish folk music!
'Foot stomping', 'high energy' and lots of badass is what you're in for when you see this musical powerhouse live in concert.
Founding members from Offaly, Jamie McKeogh (Lead singer and guitar) and Daithi Melia (5 String Banjo and Dobro), were joined by Tipperary born Gavin Strappe (Mandolin and Tenor Banjo) in 2016. This year they are joined by two Glasgow boys in Calum Morrison (Double Bass) and Danny Hunter (Fiddle) to make up this iGrass (Irish Bluegrass) quintet.
Described as 'The best Irish band in bluegrass' and 'sparkling, infectious' these lads have been hailed as 'Ireland's answer to New Grass Revival'
Bluegrass has it's roots in Irish music and Irish immigration. iGrass and JigJam is what happens when the Irish find their prodigal son.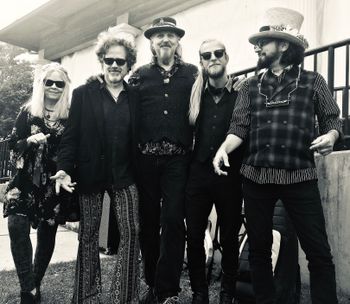 A rootsy rockin' psychedelica, The Slambovian Circus of Dreams have been expanding the borders of the Americana genre with their fantastic stories and performance since the late 90's in Sleepy Hollow, New York. Their connection with audiences at shows taps into a greater human-ness and captivates with charismatic band leader Joziah Longo, center ring presiding. Joined onstage by bandmates Tink Lloyd (accordion, cello, mandolin, flute) and the guitar-slinging skills of Sharkey McEwen, the Slambovians create a show that is constantly evolving "with a little help from their friends". 2022's line-up features RJ MacCarthaigh (bass, keys, sax), Bob Torsello (bass), and Matthew Abourezk (drums).
Elements of Dylan, Bowie, Incredible String Band, Syd Barrett, and The Waterboys flavor the musical mix (Waterboys co-founder Anthony Thistlethwaite is on the band's new album). Add a good dose of Woodstock-era psychedelia framed in solid songwriting, and you have it.
Touring the US from February of 2022 in support of their new release, A Very Unusual Head, the band has a full schedule touring here and in the UK headlining the Wickham Festival, Fairport's Cropredy Festival, and more.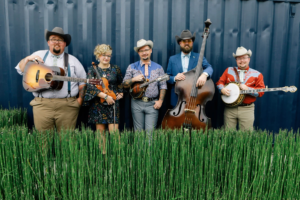 At a time when most people feel constantly distracted by technology and barraged by the news, authenticity and straightforward honesty are paramount. There's something about the music of The Po' Ramblin' Boys that cuts right through the noise of the world and speaks plainly to the soul. Formed in the Smoky Mountains, The Po' Ramblin' Boys are at once exactly what you would expect and not at all what you would expect from a tattooed East Tennessee Bluegrass outfit. No strangers to hard work, the boys are as much at home riding in their restored Eagle tour bus as they are crawling underneath to fix it when it needs maintenance. But they take pride in being ambassadors of their genre, and the group has brought their music from rural bluegrass festival stages to the rock clubs of Europe, and even the GRAMMY Red Carpet, with stunning results. "I think to a certain extent everyone is just craving music that they can feel, and any music that feels real will reach any audience," says CJ Lewandowski, the groups' founder, "We want to put bluegrass right where it's least expected". Perhaps this mindset is why the group earned the title of Emerging Artist of the Year at the 2018 IBMA Awards.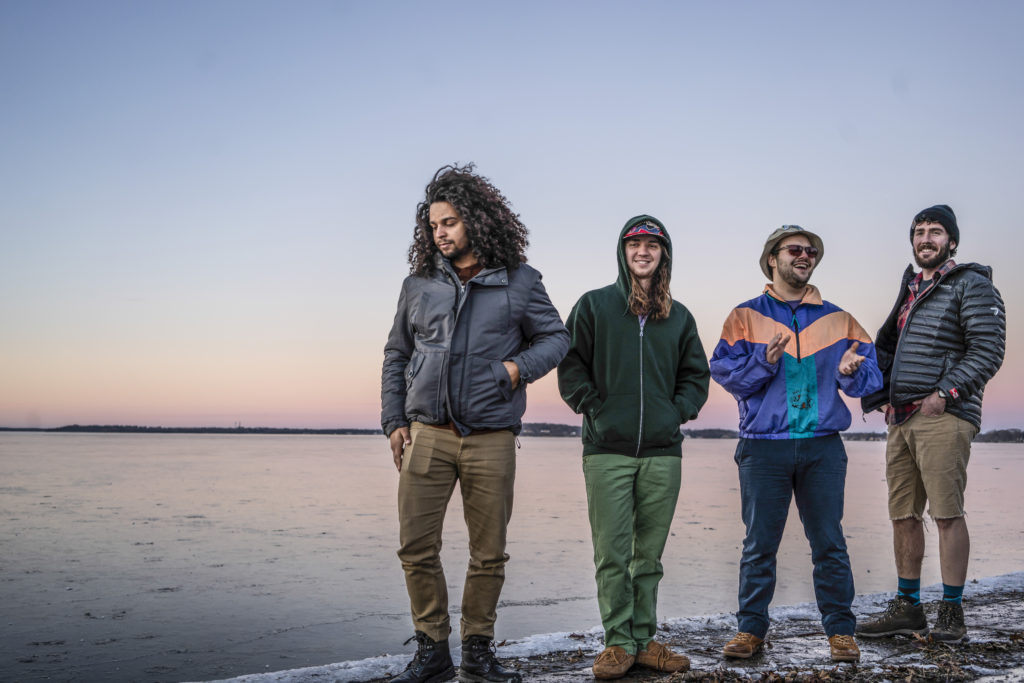 Rising from the forests and rivers of central Wisconsin, Armchair Boogie's high-energy take on the Jamgrass genre fuses intricate arrangements of acoustic guitar and banjo with the funky back beats of electric bass and drums.
Augie Dougherty (banjo, vocals) and Ben Majeska (guitar, vocals) started playing together in the fall of 2014 while attending the University of Wisconsin Stevens Point and within a year their musical collaborations led to the formation of Armchair Boogie. Eager to expand their sound for a bigger stage, Augie and Ben recruited bassist Eli Frieders and drummer Dan Waterman to fill out the band's four-piece configuration.
Armchair Boogie solidified their current line-up in the spring of 2017 when Denzel Connor took over for a departing Dan Waterman on drums. In conjunction with the release of their debut, self-titled album, the band moved to Madison, WI, a jumping off point from where Armchair Boogie has become a regular on the upper Midwest festival circuit while also sowing roots in the Rocky Mountains.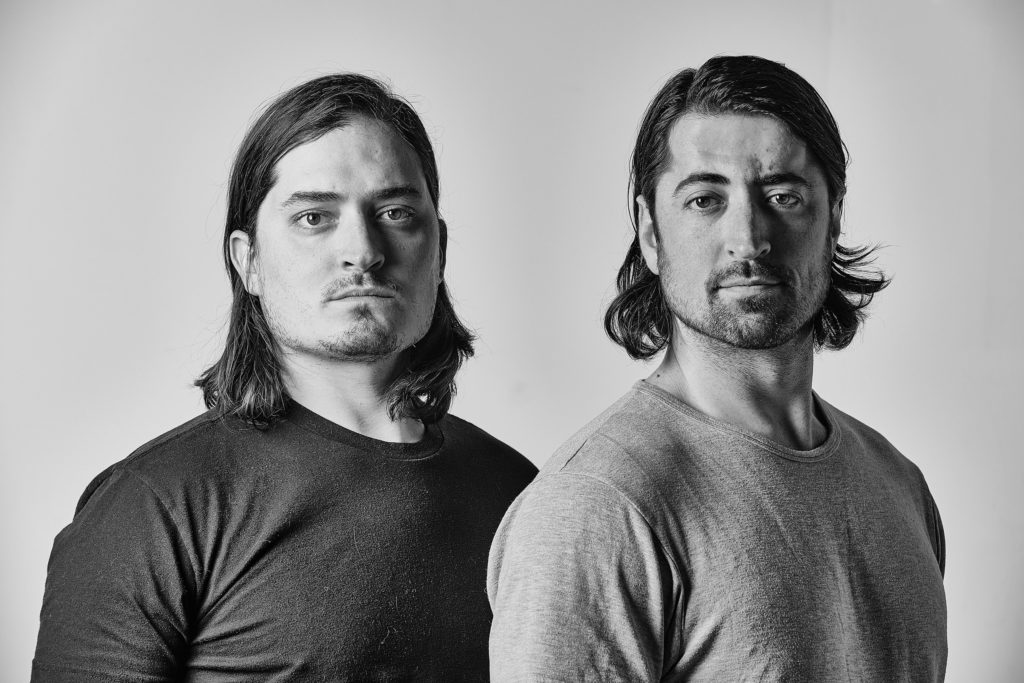 The Talbott Brothers have earned a large and growing following for their songs consisting of down-to-earth messages that prove to be prevalent in today's world. Originally from Imperial, Nebraska, they now call Portland, Oregon home. Billboard defines their music as "captivating with haunting brotherly harmonies." Acoustic Selections from Ghost Talker is an EP of stripped-down songs hand-selected from Ghost Talker, the duo's sophomore album. Rolling Stone named their latest single one of the 'Top 10 Songs to Hear Now,' defining their music as "cinematic folk-rock for open highways, widescreen skies, and the limitless reach of the American Heartland."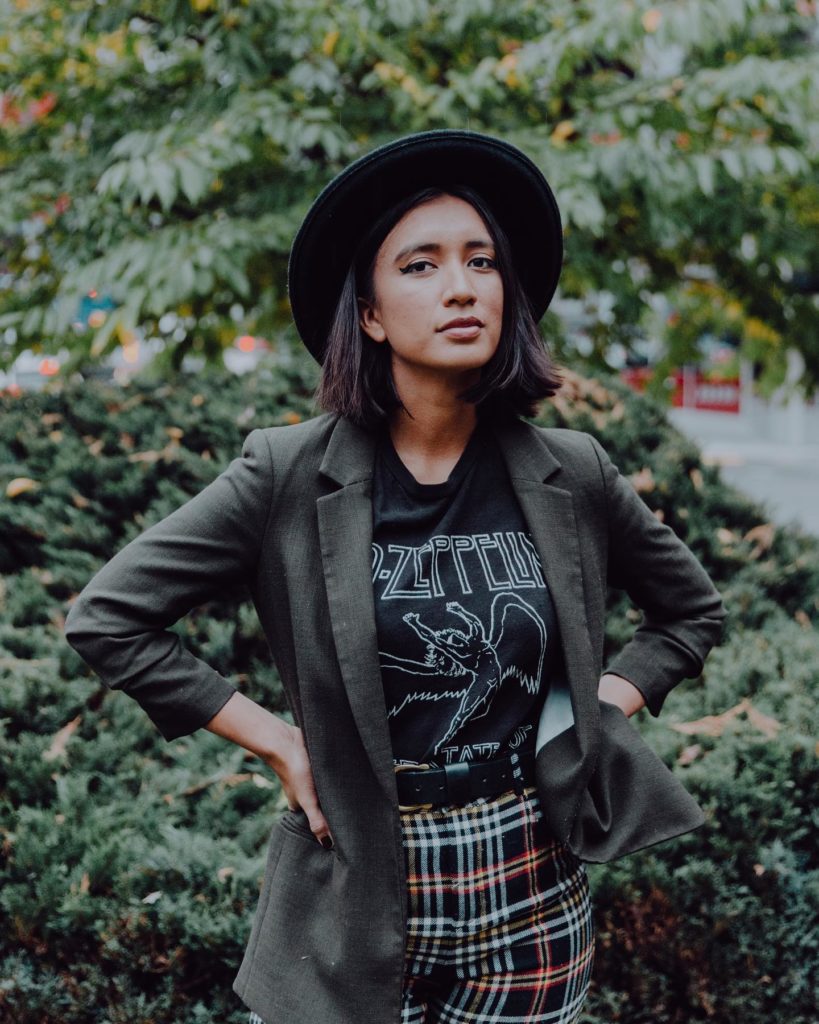 Raye Zaragoza is a galvanizing presence, a self-assured artist making music to fight for, represent, and celebrate those left too long outside the spotlight. Known for tenacious feminist anthems and fearless protest folk, her stage presence teems with determined morale. As a Japanese-American, Mexican, Indigenous woman, Zaragoza spent much of her early life trying to assimilate with the world around her, to meet punishing standards of beauty synonymous with just one color of skin—and not her own. She has come a long way from that youthful pain, proclaiming "I am proud to be a multicultural brown woman with insecurities and a vibrant intersectional identity that I continue to grapple with. I hope young girls of today will know that the It Girl is whatever the hell they want to be."
In the aftermath of her breakthrough single, "In The River," Zaragoza released Fight For You, the protest-driven debut she says had her "finding my voice as a woman of color." Upon releasing her first full-length, she discovered the beauty, significance, and necessity of her natural identity in a broader conversation; she was ready to celebrate what made her "different" and invigorate those of similar struggles to do the same. This rightful confidence radiates across Woman In Color, Zaragoza's sophomore album out now on Rebel River Records, her own independent label. The album delivers powerful missives about embracing one's own identity and discovering the power behind it, all across brisk, emotive, compelling folk melodies. Once deemed "one of the most politically relevant artists in her genre" by Paste Magazine, Raye Zaragoza now offers an intimate exploration of coming into her own, in a country where for many, simply existing is political. Through this album, Raye has written a collection of spirited canticles for herself, for womanhood, and for all the people who had to come together in such an event of divine coincidence that led to her existence.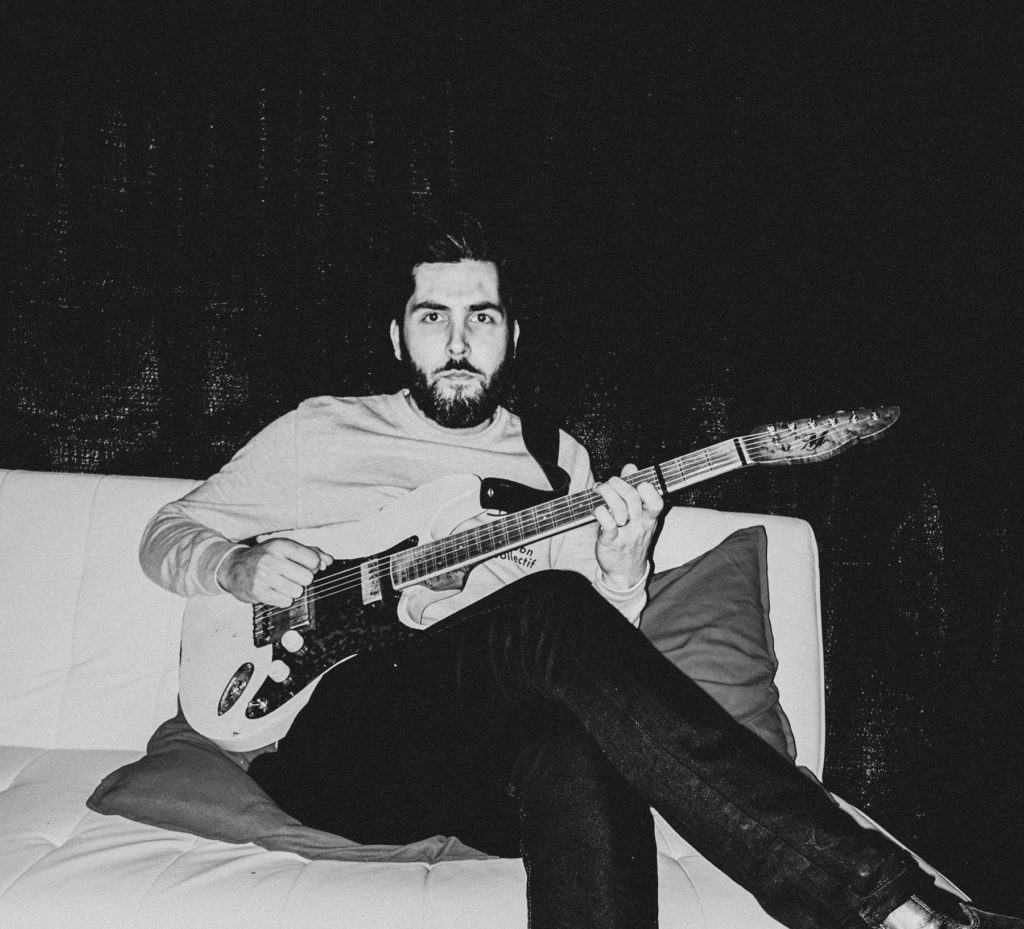 Ariel Posen's music occupies the space between genres. It's a rootsy sound that nods to his influences — heartland rock & roll, electrified Americana, blue-eyed soul, R&B, Beatles-inspired pop — while still moving forward, pushing Posen into territory that's uniquely his own. He turns a new corner with Headway, a solo album that finds the songwriter taking stock of his personal and musical progress. 
Posen began recording Headway in December 2019, one week after wrapping up international touring in support of his acclaimed debut, How Long. He'd been on the road for a year and a half, playing shows across the U.K., Europe, America, and his native Canada. Along the way, Posen had received standing ovations not only from his audiences, but also from outlets like Rolling Stone, who dubbed him "a modern-day guitar hero," Music Radar listing him as a fan-voted top 10 rock guitarist of the year, and the Western Canadian Music Awards, who nominated him for Breakout Artist of the Year. 
Coming back home to Winnipeg, he began sifting through the new songs he'd written between tour dates. Many of them had already been tested on the road, their arrangements whittled into shape by a group of road warriors at the top of their game. Practically all of them were about the process of evolution — of making progress in life, love, and all points in between. Those themes were reflected in the music itself, which presented a crisper, clearer picture of Posen as a songwriter. If How Long had been his introduction to the roots-music world, then Headway was something different: a sharply-defined snapshot of a musician who has truly crystallized his sound.
Like its title suggests, Headwayis all about growth. Already celebrated as a frontman, multi-instrumentalist, and producer, Ariel Posen hits a new high-water mark with his second album — an album that prioritizes songwriting above all else, showcasing the progress of a lifelong musician who's still in the middle of an upward trajectory.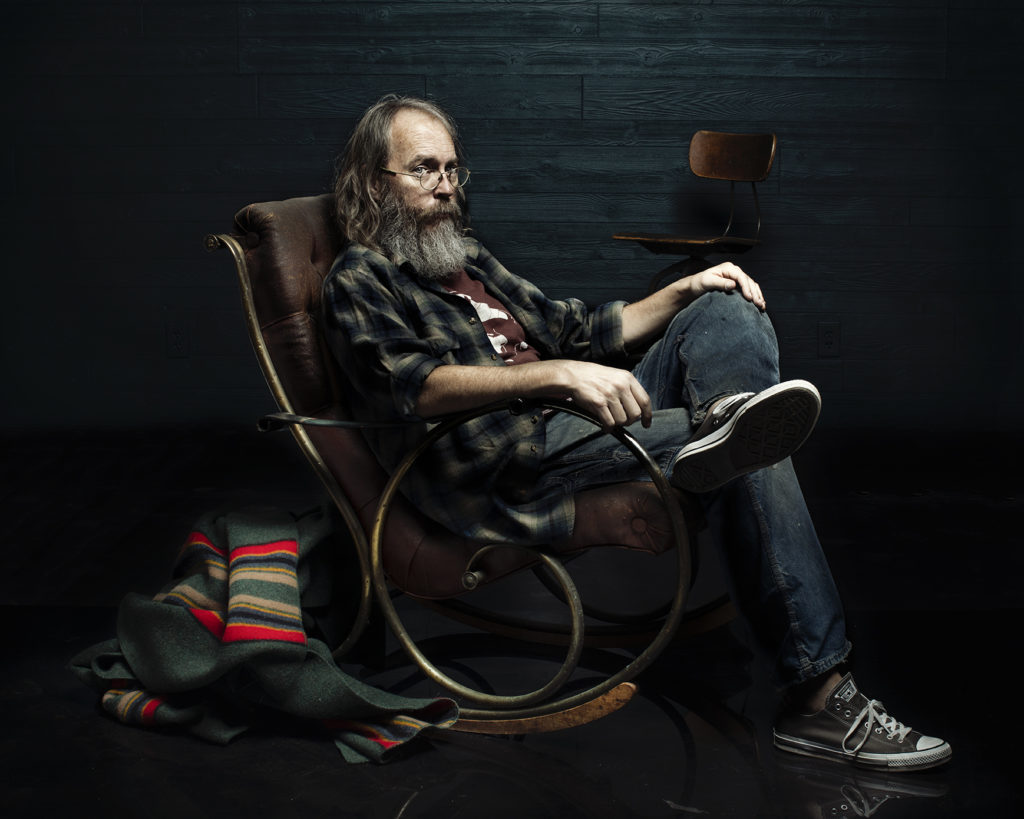 Charlie Parr is an incorruptible outsider who writes novelistic, multi-layered stories that shine a kaleidoscopic light on defiant, unseen characters thriving in the shadows all around us. Parr has a new record with only his name on it, and it isn't shiny and perfect and commercial and catchy. It's him. It's pure Charlie Parr and that's enough. He hasn't moved to LA or Nashville; he's stayed in the cold grey north of Minnesota, because that's his home.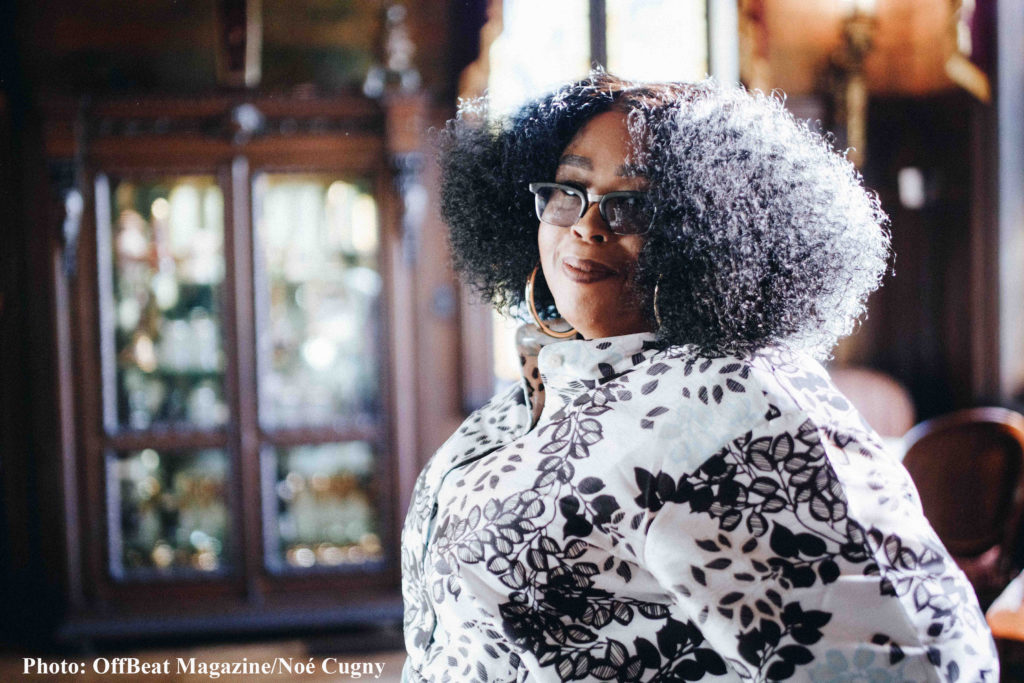 Athens, Georgia native turned New Orleans Folk Rock Diva Lilli Lewis is a voice for the voiceless in Americana, her third full album for Louisiana Red Hot Records, lauded by NPR, Rolling Stone, Offbeat Magazine, and the New Orleans Times-Picayune. Trained as an opera singer and classical pianist, singer-songwriter Lewis has been a composer, producer, and performing artist for over two decades. She has been known as the Folk Rock Diva since performing in the Folk Rock band The Shiz, founded with her wife Liz Hogan.
Lewis issued three previous releases on Louisiana Red Hot Records where she serves as VP and the Head of A&R: The 2018 The Henderson Sessions, 2019's We Belong, and the 2020 My American Heart Red + Blue EP. In 2020, Lewis also released a single she co-wrote, co-produced, and performed — the "Mask Up" anthem for a public health campaign from Louisiana Red Hot Records and WHIV-FM featuring New Orleans favorites Kirk Joseph, Glen David Andrews, Roland Guerin, James Andrews, and Erica Falls. Since the shutdown, Lewis has performed a powerful set for the Kennedy Center's Arts Across America series, sang "My American Heart" for a voters' rights benefit (where Broadway star Mandy Patinkin compared her voice to "the color of light"), and performed for WWOZ-FM's Piano Night benefit alongside celebrated artists like Jon Batiste, Ivan Neville. Her full ensemble, known at home as the Lilli Lewis Project, refers to itself as "not so much a band but rather a pan-generational cult of radical decency" willing to traverse any musical terrain, bearing the spirit of days when everyone still seemed to believe music could change the world.
As the story goes, Lewis' mother was told her baby probably wouldn't survive because of lung trouble in utero. Lewis now uses those same lungs to bring what she calls sacred songs into profane spaces, and though she's abandoned trying to define her sound, she hopes her audiences leave her performances knowing two things: that they are brilliant as they are, and that they have the ability to use their own brilliance to make a better world.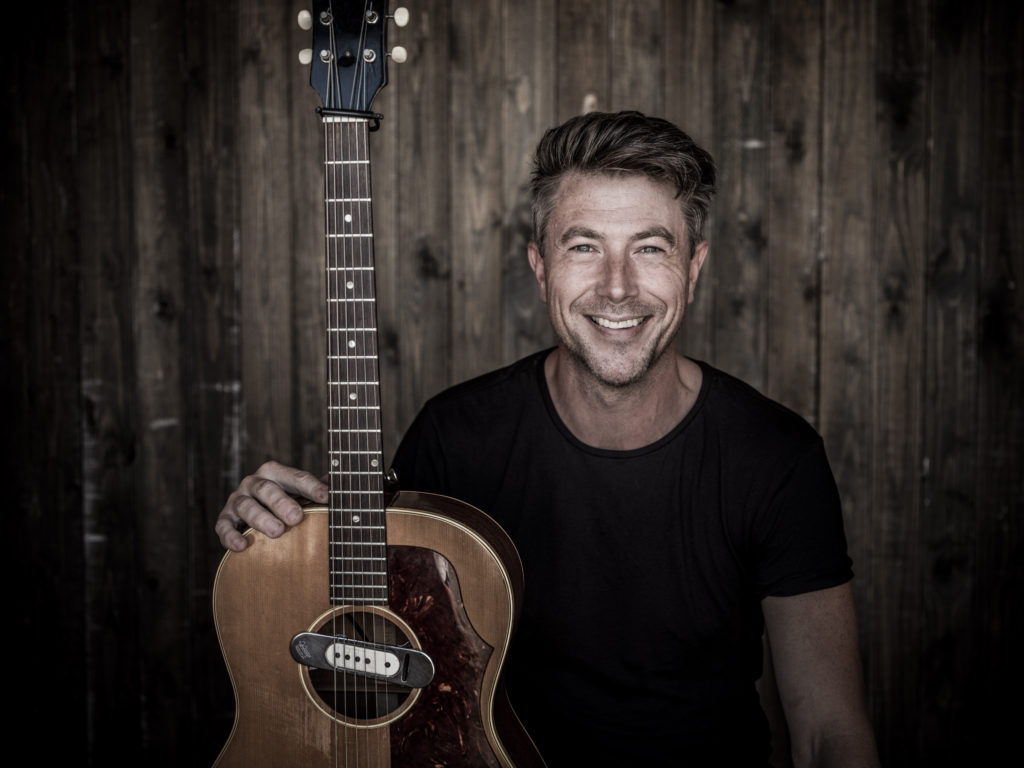 Guitarist, singer, producer, and songwriter Luke Winslow-King's music is an eclectic mix that combines Mississippi delta blues, folk music, traditional jazz, and roots rock & roll. His songs blend contemporary styles of both past and present that produce a sound that is rustic and urbane, elegant, and entirely his own.
After studying composition at The University of New Orleans LWK remained in New Orleans for nearly 15 years. He performed at Jazz Fest, Preservation Hall, French Quarter Fest., VooDoo Fest, and held various residencies at clubs around the city. He was named Best Blues Artist by Gambit Magazine in 2016. During that time LWK recorded four solo albums with acclaimed Chicago label Bloodshot Records and appeared as a guest on recordings with George Porter Jr., Little Freddy King, Blue Gene Tyranny, and John Boutté. King has also performed on television with Anderson Cooper Live (CNN), and NCIS New Orleans (CBS) and has had five of his singles on Spotify receive over 10 million streams, with over 100,000 monthly listeners.
Winslow-King and an all-star cast of blues, roots, and world music greats, including Roberto Luti, and Charles Hodges (Al Green), finished cutting his seventh full-length record, 'If These Walls Could Talk' in January 2020. The new album presents an evolution of Winslow-King's sound that is both reverent and bright. Bearing up unprecedentedly hopeful lyrics is a deep sonic foundation of LWK's beloved delta blues fused with the high-energy midwestern rock that shaped his teenage years in Northern Michigan. Like all of Winslow-King's work, 'If These Walls Could Talk' continues to propel rugged roots to the vanguard of modern artistic sensibility.
In addition to cutting seven studio records, over the last decade, Luke Winslow-King has completed dozens of international tours performing in Australia, Austria, Belgium, Bosnia, Denmark, and France, and has appeared on notable stages such as Austin City Limits, and New Orleans Jazz Fest to name a few. Winslow-King's seventh studio album 'If These Walls Could Talk' is set to be released May 2022 on Ghost River Records.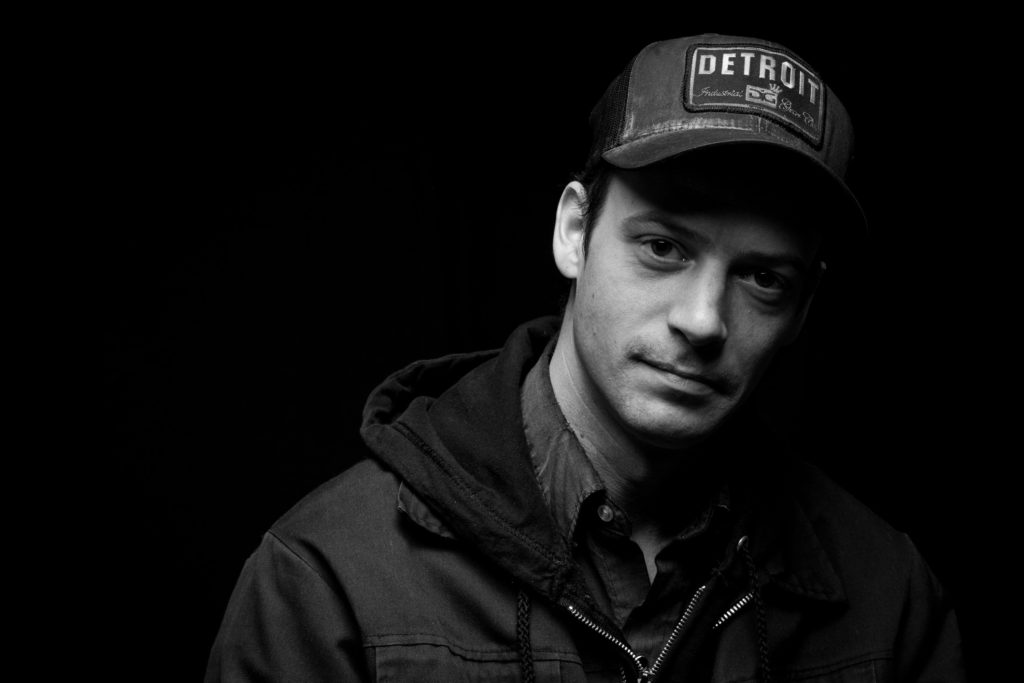 Erik Koskinen is an American singer-songwriter and multi-instrumentalist, whose music is not categorized by sub-genres. Stylistically he is on his own. Influenced by roots music of the Americas and the world, the rhythmic integrity and musical tone is as important as the lyrical content and the artistic intent. Koskinen's newest album, Burning the Deal, is steeped in American roots traditions. Of Burning the Deal he says, "It's not only Americana music. I learned how to play blues music. I learned how to play country music, and how to play folk, bluegrass, jazz, whatever. I learned how to play American music." The nine songs share a stripped-down, almost naked quality, but complexities lie just under their skin.
Part of that depth can be attributed to the top-notch players Koskinen recruited: Greg Leisz (Jackson Browne, Beck, Joni Mitchell) on lap and pedal steel and mandolin, plus the rhythm section of drummer Jay Bellerose (Alison Krauss and Robert Plant, Willie Nelson) and bassist Jennifer Condos (Don Henley, Marc Cohn, Ray Lamontagne). As for how he managed to gather them together — twice — for recording sessions in Ojai, California, Koskinen quips, "In the music biz, you're always one person away from knowing the president."
Burning the Deal has a moody, shadowy vibe — an occasionally unsettling sense that evil lurks a little too close by. You can hear its murky threat in the slinky, bayou-drenched minor-key drone thrumming under Leisz's mandolin notes on "Down in the Factory," or in the gut-bucket-blues meets second-line syncopation of "Sell Out" — both of which would have been at home in a "True Blood" episode — or in the quiet whisper of "Crazy," in which Koskinen sings, "It's easy going crazy but it's hard staying sane enough." If something wicked this way comes, it might take the form of the protagonist in "Gun," so down and out, he's driven to commit a desperate act — and receives a punishment far more serious than the crime. It's loosely based on the saga of a high-school friend whose third strike sent him to prison for life, Koskinen reveals, adding that the character in "Down in the Factory" — where they manufacture jealousy, apathy, gluttony, and anxiety — could be that guy's brother.
Maybe "my kind of music" is the kind that requires patience. Nowhere is that quality more evident than on "Ordinary Fool," a gorgeous, slow shuffle that unwinds gently, its longing ache a gradual dawning. "I could have made a country record, but I don't want to make a retro-sounding record," he explains. "I like old music. I like old sounds, and I play old instruments through old amps. But I'm not trying to sound like a Chuck Berry record or a Waylon Jennings record." No, Koskinen is not trying to sound like anyone else at all. He's one of a kind. An American original.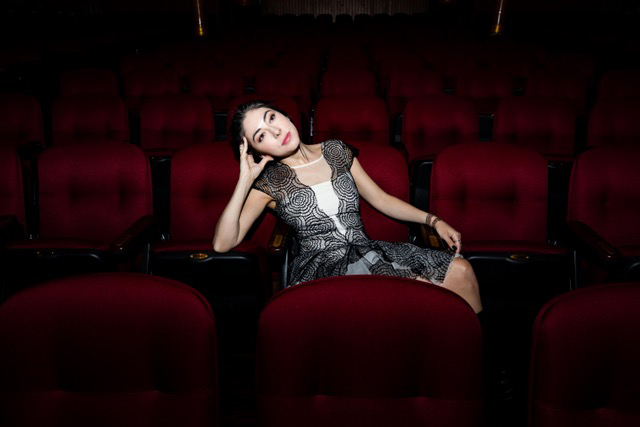 Some albums are monoliths, compressed under the weight of a singular circumstance bearing down on an artist. Heather Maloney's "Soil in the Sky" is a collective memory. Stitched together from personal and universal ecstasy, loss both intimate and ancient, Maloney's fourth full-length release is a collage of tremulous folk, existential ballads, and assertive rock. Taken as a whole, it's a constellation that looks a lot like life. The artist holds the center.
The Massachusetts-based "writer song-singer" found music in the midst of three years at a meditation center, honing a sound moored in days of silent reflection and reverence for storytellers like Joni, Rilke, and Ken Burns. On "Soil in the Sky," she takes us to the midwest's existential crisis, a barstool scooching against fate, a make-my-day reckoning with society's old guard. They're roads less traveled and she keeps good company. Dawes' Taylor Goldsmith lends a distinctive duet to "We Were Together," a rare love song from Maloney that nods to a Walt Whitman poem; Maloney and Rachel Price form a harmonic Voltron on "Enigma," a triumphant uppercut to oppressive power structures. The album is sonically rounded out by an all-star cast of players including longtime collaborator Ryan Hommel, Griffin Goldsmith, Jared Olevsky, Reed Sutherland, Dave Eggar, and Jay Ungar.
In sound and sentiment, these 12 songs cover an immense amount of territory. But they're all powered by the same source. There's a spiritual thread throughout the record. That inspiration doesn't necessarily come from above — Maloney has a patchwork metaphysical support system — but from all around: the glow of humanity gathered in the people and places that lap out in our wake. Heather has toured nationally as a headliner as well as in support of acts like Lake Street Dive, Shakey Graves, Gary Clark Jr., Colin Hay, Mary Chapin Carpenter, and many more. The New York Times called her music "utterly gorgeous, visceral" and SPIN Magazine described her as "stunning, breathy, and starkly memorable".